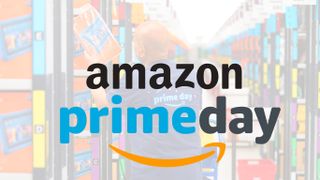 Get ready to mark your calendar because Amazon Prime Day 2019 is only a couple of months away. The tech giant hasn't officially announced the date, but based on previous years we know the big shopping event will be held in mid-July.
Prime Day first launched in 2015 and has grown into the biggest shopping day of the year with Prime Day 2018 even surpassing Cyber Monday and Black Friday. Last year's Prime Day had 89 million visitors that logged on to the site with 100 million products purchased during the sale event. Globally it was the biggest day of sales in Amazon's history, and we expect Amazon Prime Day 2019 to be even bigger.
It didn't just increase in terms of territories or numbers, but the sale itself lasted longer too. Where 2017's Prime Day ran for only one day (well, 30 hours), 2018 ran for a day and a half (36 hours). We expect this year's sale to last even longer, so
Prime members
will have even more time snag the hottest deals of the year.
Last year's Prime Day was also the first year that discounts were extended to local Whole Foods Market stores. Prime members were able to save on popular grocery items and earned rewards and cash back through Amazon's site.
Read on to learn what we can expect for this year's Prime Day and everything we've learned from last year's Prime Day.
When is Amazon Prime Day 2019?
Even though Amazon hasn't announced the exact date of the big day, we can take a pretty good guess based on previous years. Last year Prime Day went live on Monday, July 16 at 3 PM ET and lasted for 36 hours. Past years the event only lasted for 24 or 30 hours and happened between July 10 and 12. Thanks to the World Cup, Prime Day started later in the month last year. We predict this year they'll stick to their original event dates and start Prime Day on Monday, July 8, although July 16 is our next best bet. The big question is whether the sale will be extended beyond past years. Each year the sale has been lengthened so we assume this year that you could see the longest Prime Day yet.

Last year Amazon didn't formally announce the dates of Prime Day till only a few